AppNoti
AppNoti is a free and open-sourced jailbreak tweak that shows a notification when an app finishes downloading. This simple tweak is great if you are downloading a long app and it finishes without you knowing.
The code is open sourced for others to learn from. Available on Github.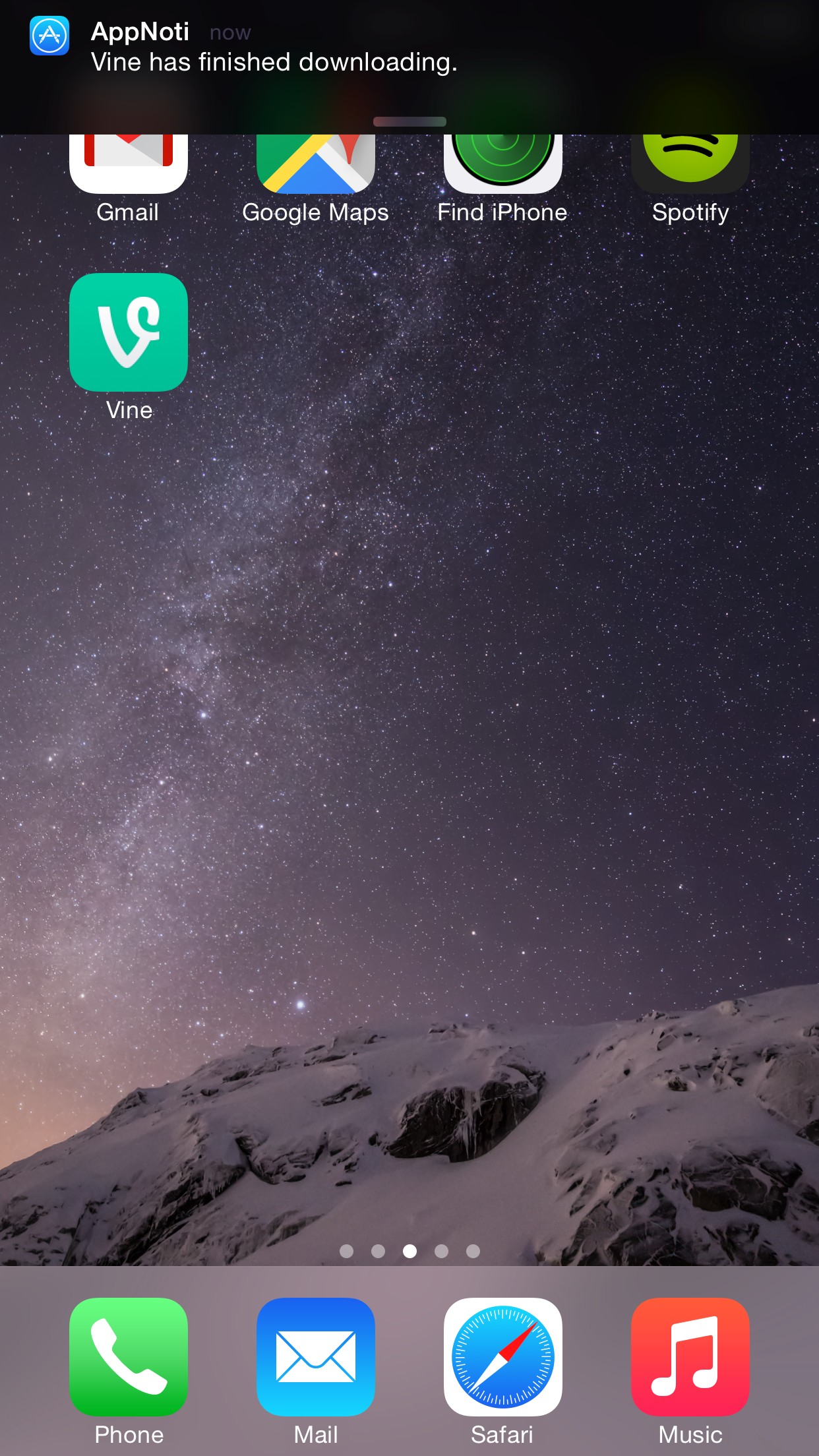 ---
Description
Downloading a huge app and would like to be notified when it's completed? AppNoti does just that.
After an app completes installation you'll receive a banner notification alerting you to it.